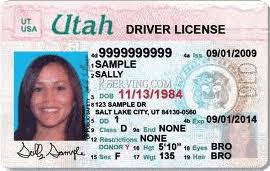 SALT LAKE CITY, UT – The Utah Drivers License Division has been working to develop secure online access for licensed Utah private investigators. The Division expects to roll out access by the end of this year.
The Private Investigators Association of Utah has been working closely with state officials to develop an online access option for drivers license records.  Division officials provided an overview of the registration and use process at the PIAU Annual Training Conference on October 27 this year.  Eligible users will be able to access drivers license records in accordance with DPPA and Utah State requirements through Utah Online, the state's official government records portal.  Access to certain drivers license information will be made available only to private investigators currently licensed by the Utah Department of Public Safety, Bureau of Criminal Identification.  User will be required to set up an account with utah.gov and pay an annual online access fee (currently $95.00).
PIAU will update access information as it becomes available.