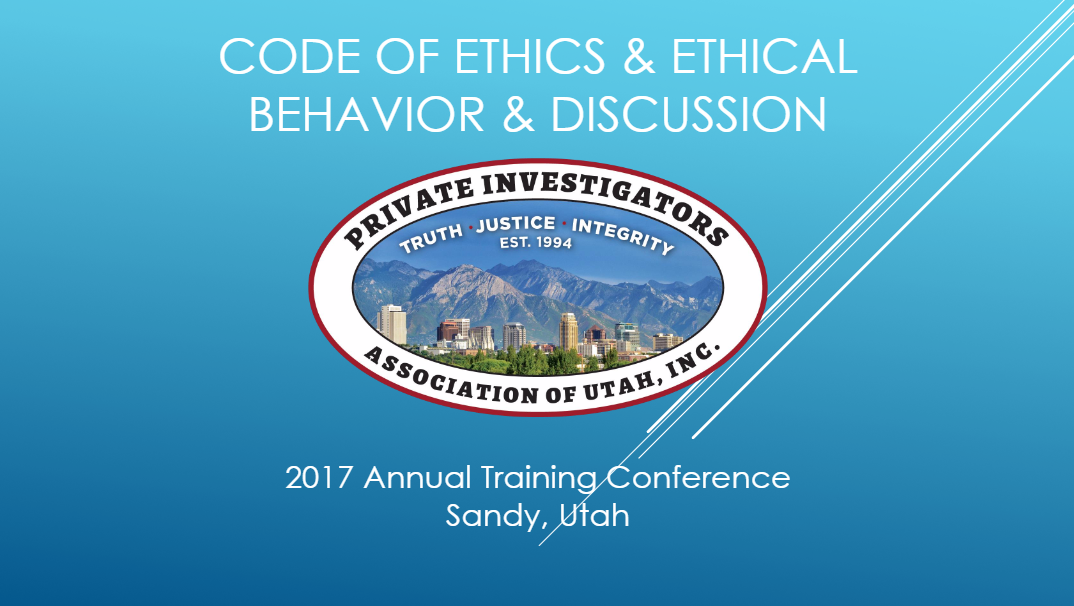 SANDY, UT – Licensed private investigators from St. George to Logan met at the Hilton Gardens Inn in Sandy, Utah as the Private Investigator Association of Utah (PIAU) hosted its annual training conference.  Members presenting training topics of great value to its member agencies and investigators.
"Our members are keenly focused on providing best-in-class professional investigative services to attorneys and the public" says association president Kevin Wyatt, "our continued emphasis on quality training programs helps members to hone their skills and improve their individual practices."  During the all-day conference members shared and discussed best-practices as well as heard from presenters from the Utah Department of Human Services – Child and Family Services regarding child protective services issues; Tony Henrie (Federal Bureau of Investigation, Retired) on conduct subject interviews and detecting deception; Robbin Wilkins, electronic forensics specialist on social media investigations and electronic data preservation; Kevin Wyatt on evidence collection, packaging and storage; and, other topics of interest to the investigative community.
Conference materials for the 2017 Annual Training Conference are available to PIAU members online here.